Looking for new clients? Need more business or appointments? Starting out as a freelancer?
It's the burning question on everyone's lips, yet attracting new customers can seem like an impossible marketing task at times.
Let's go through some quick and easy ways you can stand out and start growing your business:
1) Take advantage of SMS marketing
Sending the occasional text message to your clients can give you a big boost in bookings. SMS marketing is a great way to promote seasonal promotions and specials to keep your business in the minds of your customers. One of the keys to successful marketing is to be unique. Offering customers something as simple as a 20% discount when showing you their marketing SMS is a great way to drive up business.
When is the best time to send my marketing SMS?
Source: http://www.mobilemarketer.com/
First, you need to consider the times of day that your mobile audience is on their phone the most and what time periods are most appropriate and relevant for within their daily routine.
If you have more flexibility in your message's timing, consider the below:
– No one likes Mondays: Unless your message is related to that specific date (or a reminder), Mondays have shown the lowest response most likely due to the overwhelming content that people receive after weekend via email, television, and mail.
– Avoid rush hour: Since it is text messaging, people cannot read or engage with a text message during common rush hours, typically 6:30 a.m. – 8:30 a.m. and 4 p.m. – 7 p.m. local time.
– Be respectful: Not too early in the morning and not too late at night. Think about when users would want to accept a phone call. A text message has a similar alert method and people typically don't want to be bothered at those times.
Diarize Me makes this simple by letting you create an SMS campaign and scheduling it to go out at a particular time. You can create as many campaigns as you wish and schedule them to be sent at different dates and times. 🙂
2) Use MailChimp for email campaigns
When it comes to sending out bulk emails, look no further than MailChimp. The best part…it's completely free for up to 12000 emails per month to 2 000 subscribers!
MailChimp lets you seamlessly import your clients, create a marketing email from existing templates and track who opens your emails.
When is the best time to send my marketing email?
While there is no 'best' time to send out an email campaign, the days with the highest open rates are between Monday – Friday with Sunday having the lowest open rate.
Source: https://blog.mailchimp.com/insights-from-mailchimps-send-time-optimization-system/
This can be broken down even further by examining when the most optimal time of the day is:
Source: https://blog.mailchimp.com/insights-from-mailchimps-send-time-optimization-system/
The Diarize Me client report lets you easily export your clients with their email addresses so that you can instantly import them to MailChimp.
3) Let your clients book online
Accepting appointments after-hours has somehow become the standard and even acceptable practice amongst businesses and clients. Statistically, up to 35% of appointments are booked after regular business hours. Luckily, we have a solution for this!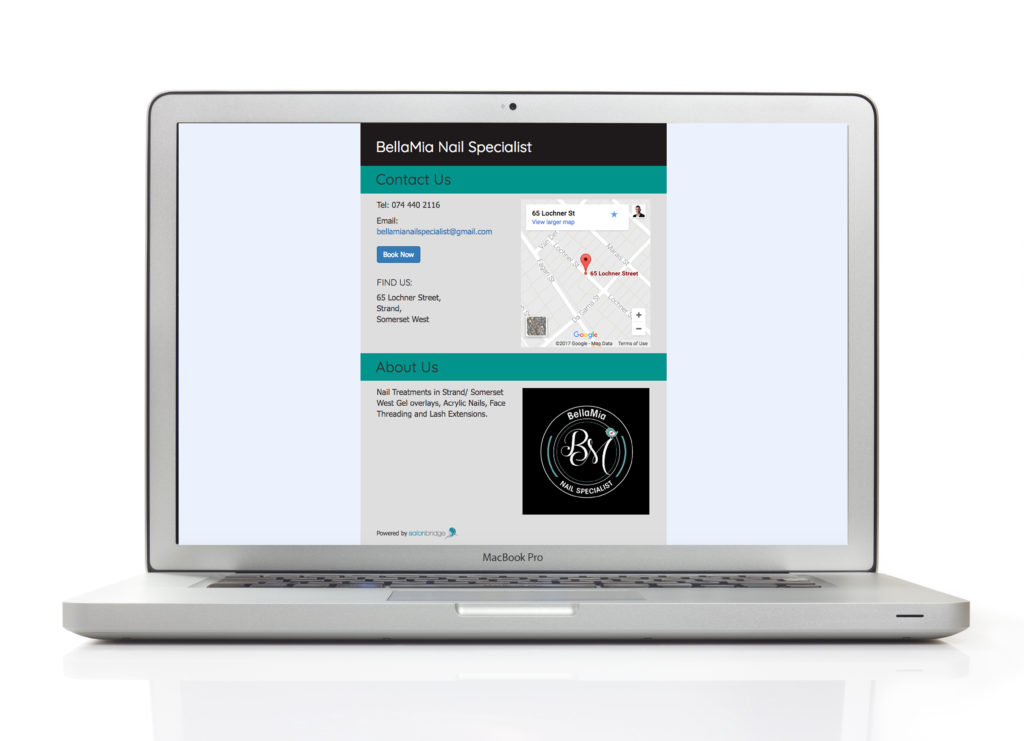 By including the Online Bookings button on your website, you can save yourself hours of after-hours work. Don't have a website? We will design a professional, online booking page just for you, at no additional charge!
4) Create a call to action
Your Facebook page is a great place to market your business. A simple 'Book Now' button, which directs customers to your online booking page, or website with online bookings button can let your clients book straight from your Facebook page.
5) Create a social media competition
People love to see a 'behind the scenes' of your business. Consider creating a competition where customers share their experience at your business. The post with the most likes can win a free service or appointment. It's a great way to get tons of new clients to your business and show off the stunning work you do! 😉
With any combination of the above tools, consistency is key. If you take regular, consistent steps to improving your brand awareness, your clients will notice.
To find out more about how you can grow your business, feel free to contact us.